When it comes to the most dangerous fish in the World, there are many contenders.
From the fangtooth to the Stonefish, these creatures have earned their dangerous reputations through venomous barbs and razor-sharp teeth.
Let us take a look and explore these killer creatures and learn about their unique adaptations.
Join us as we dive deep and discover the Killer Crew!
1. Electric Eel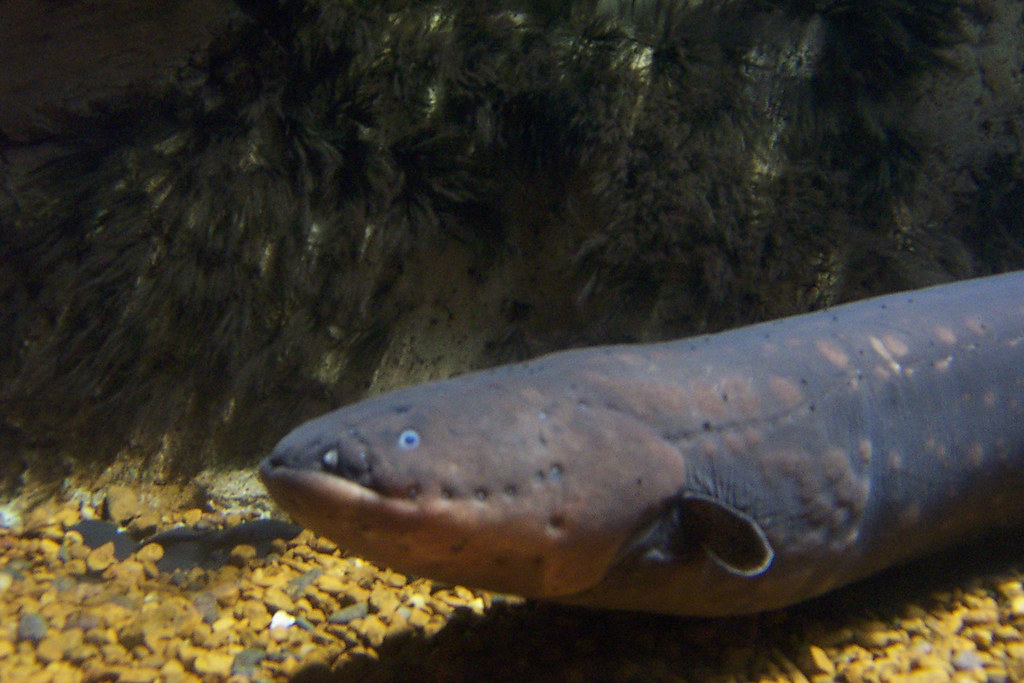 Considered one of the most dangerous fish in the World, the electric eel (Electrophorus electricus) is known for its high-voltage electric shock.
It can generate electricity up to 600 volts and can use it to attack prey or defend itself from predators.
Despite its name, the electric eel is not an eel but rather a type of knife fish. Its shock can be fatal to humans and cause cardiac arrest or respiratory failure.
If you're ever in the waters where electric eels inhabit, be extremely cautious and stay away from these electric killers.
2. Atlantic Manta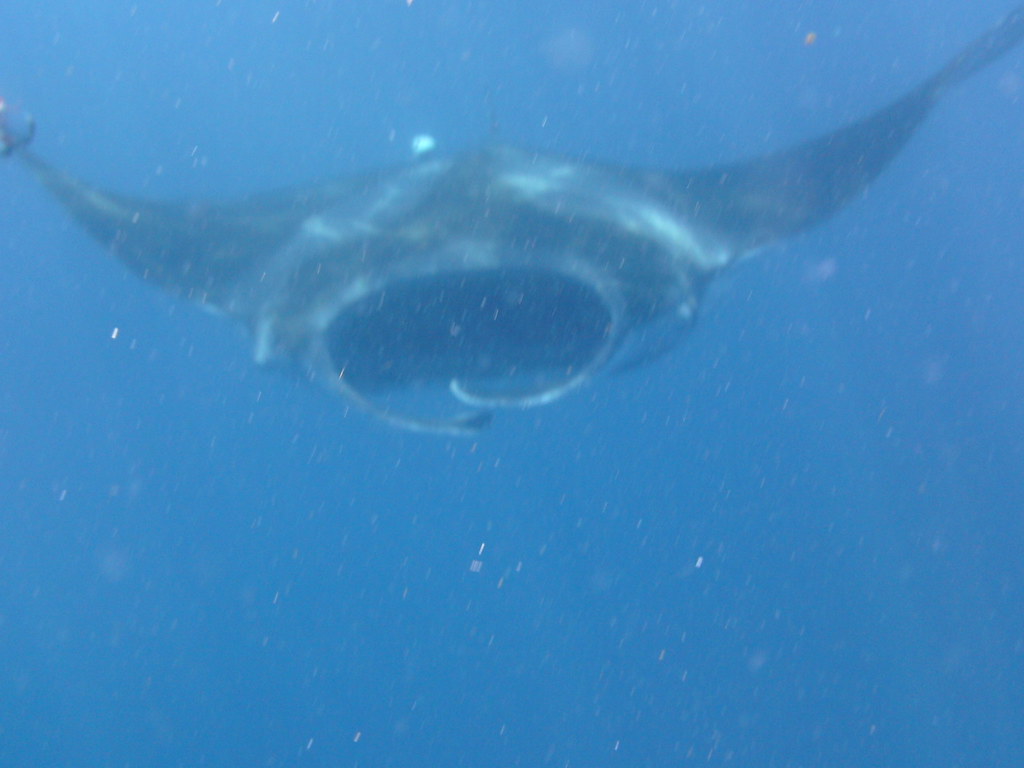 The Atlantic Manta (manta ray) is a massive creature that glides gracefully through the ocean, but don't let its serene appearance fool you – it is one of the fish Known for its sheer size, with a wingspan reaching up to 30 feet, the Atlantic Manta can easily overpower its prey. 
Despite its impressive size, the Atlantic Manta primarily feeds on plankton, using its cephalic lobes to direct water into its mouth and filter out the microscopic organisms.
However, it is not uncommon for these gentle giants to accidentally injure humans with their enormous size.
With the ability to weigh up to 3,000 pounds, a collision with a human could be fatal.
Another reason the Atlantic Manta is also considered one of the most dangerous because of its powerful whip-like tail. 
This appendage can injure any predators or unwanted creatures that come too close. Its tail is not only a defensive weapon but also helps in navigation and swimming.
While encounters with the Atlantic Manta are generally peaceful and awe-inspiring, they must exercise caution and respect their space when encountering them in their natural habitat.
Remember, despite their breathtaking beauty, they are still one of the dangerous fishes looking around.
3. Stonefish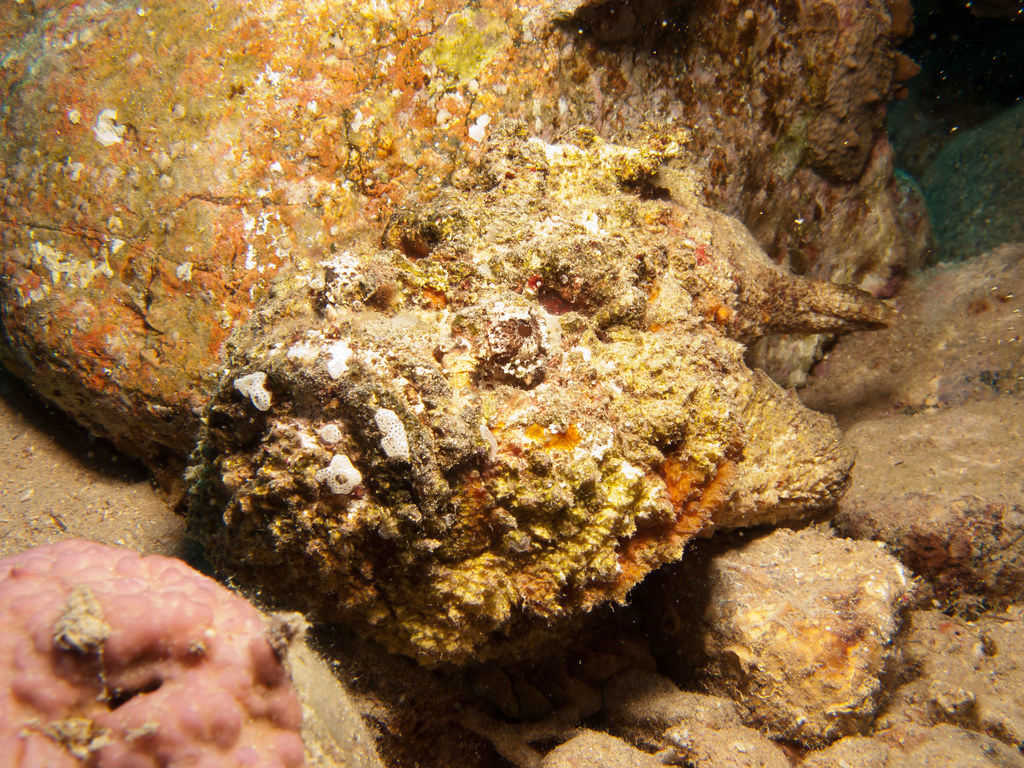 One of the most dangerous fish in the World is the Stonefish (Synanceia verrucosa).
With its incredible camouflage abilities, it is often mistaken for a rock or a piece of coral, making it incredibly difficult to spot.
But don't be fooled by its seemingly harmless appearance because the Stonefish has a highly venomous defense mechanism.
Located in the warm waters of the Pacific and Indian Oceans, the Stonefish is a master of disguise.
It blends perfectly with its surroundings, patiently waiting for unsuspecting prey to pass.
When disturbed or stepped on, the Stonefish deploys its venomous spines, delivering an excruciatingly painful sting. 
The venom of the Stonefish is incredibly potent and can cause severe pain, paralysis, tissue death, and even death in some cases.
Its venom is so powerful that it can easily incapacitate its prey, consisting primarily of small fish and crustaceans.
Encountering a Stonefish is rare, as it prefers to hide and avoid human contact.
However, if you encounter one, it is crucial to exercise caution and avoid any contact.
If stung, immediate medical attention is necessary to minimize the effects of the venom.
4. Piranha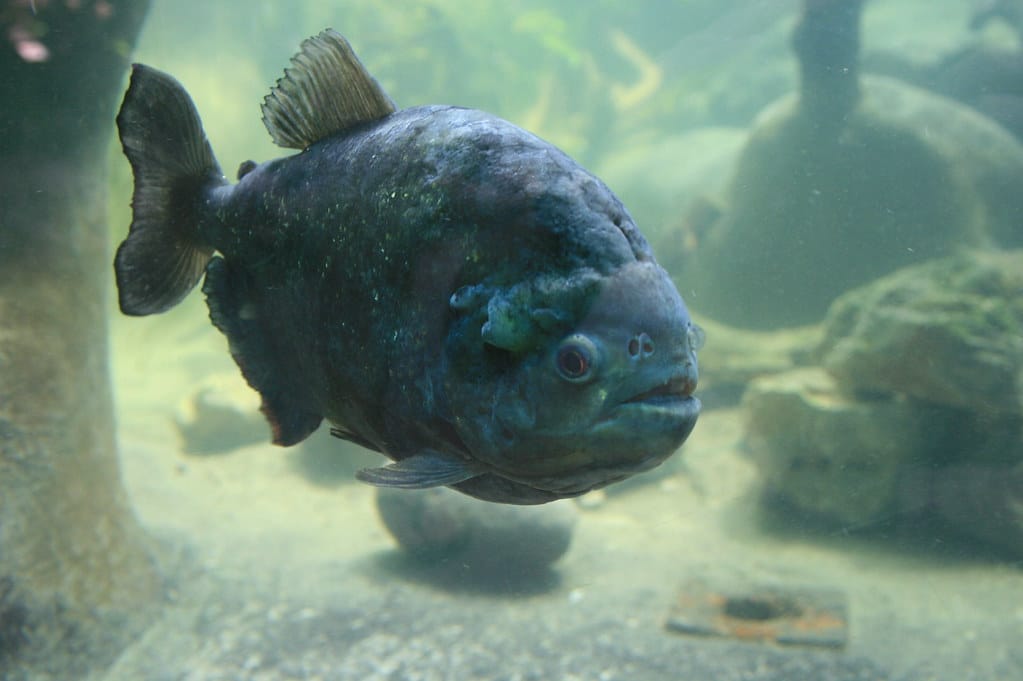 The Piranha (Pygocentrus nattereri), one of the most hazardous fish, is frequently portrayed as a ferocious predator.
These South American predatory fish have razor-sharp teeth that easily rip into flesh.
Piranhas normally prey on other fish and smaller animals, but they may turn on humans if their food sources are scarce.
It's crucial to use caution when swimming in piranha-infested waterways, even if fatal attacks are uncommon.
5. Tigerfish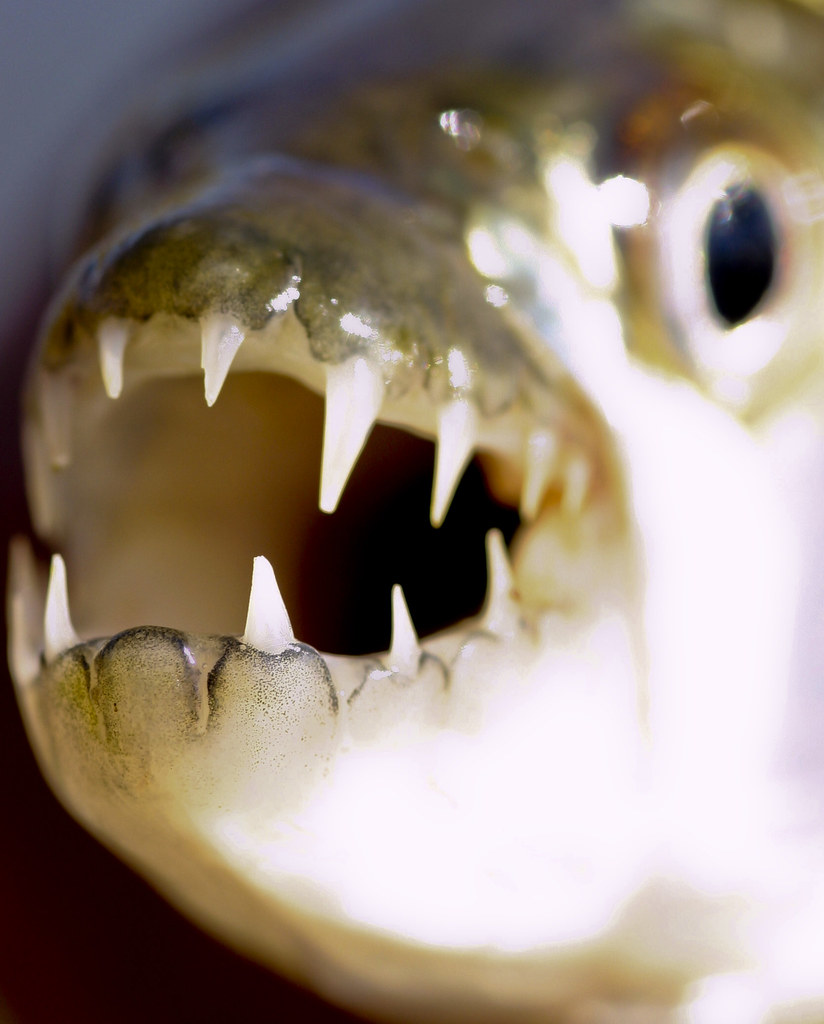 Tigerfish (Hydrocynus vittatus) is one of the most feared and powerful predators in the aquatic World.
Known for its razor-sharp teeth and aggressive hunting techniques, this ferocious creature is rightfully considered one of the most dangerous fish in the World.
Native to the rivers and lakes of Africa, the Tigerfish possesses a sleek and muscular body, allowing it to maneuver swiftly through the water. 
Its elongated jaws are lined with needle-like teeth that can easily slice through flesh.
With a reputation for attacking anything that moves, this apex predator can take down prey much larger than itself.
Not only is the Tigerfish a formidable hunter, but it is also a master of ambush tactics. 
It patiently waits for unsuspecting victims, lurking in the shadows until the perfect moment strikes.
With lightning-fast speed and jaw-dropping agility, it lunges at its prey with deadly precision.
In addition to its impressive hunting abilities, the Tigerfish is notorious for its fearless and relentless nature.
It is known to leap out of the water to catch low-flying birds and has been rumored to attack unsuspecting swimmers. 
Despite its fearsome reputation, the Tigerfish plays a vital role in maintaining the balance of its ecosystem.
However, it is important to approach its habitat with caution and respect, as encounters with these predators can have severe consequences.
6. Moray Eel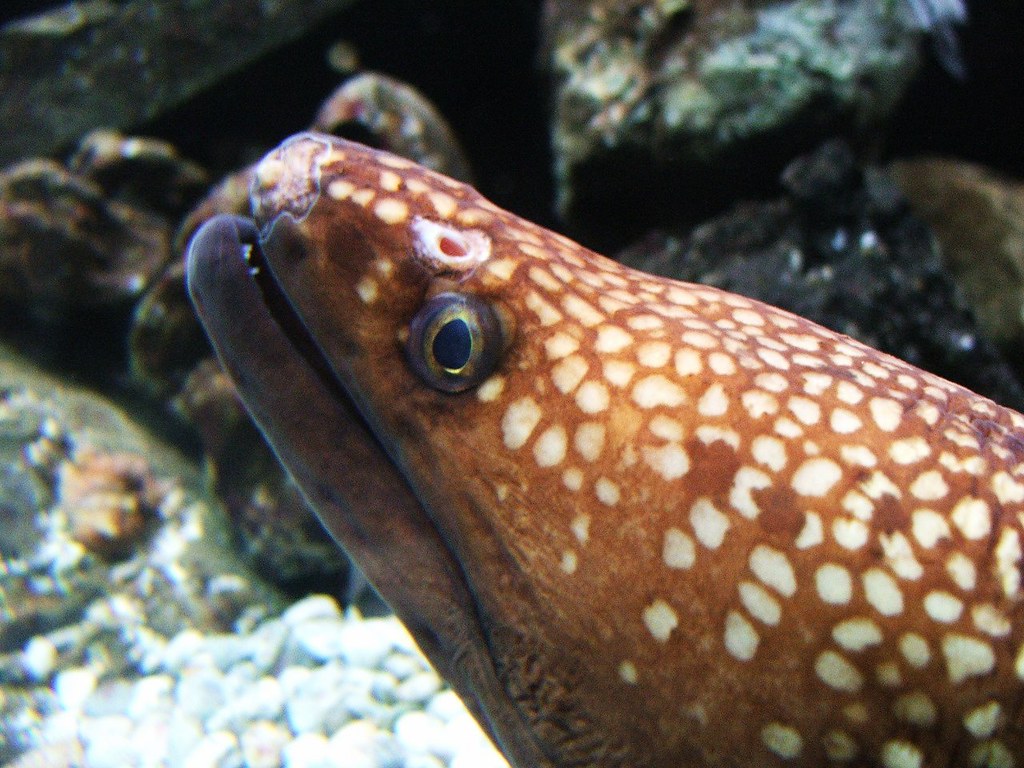 One of the most dangerous fish in the World, the Moray Eel (Muraenidae), is a fearsome predator lurking in the depths of the ocean.
Its long, serpentine body and razor-sharp teeth can deliver a powerful bite that can cause severe injuries to humans and other prey. 
Known for its aggressive behavior, the Moray Eel is not to be underestimated.
Its ability to camouflage among coral reefs adds to its lethal charm, making it a formidable predator and one of the most dangerous you might want to keep off its territory.
7. Great White Shark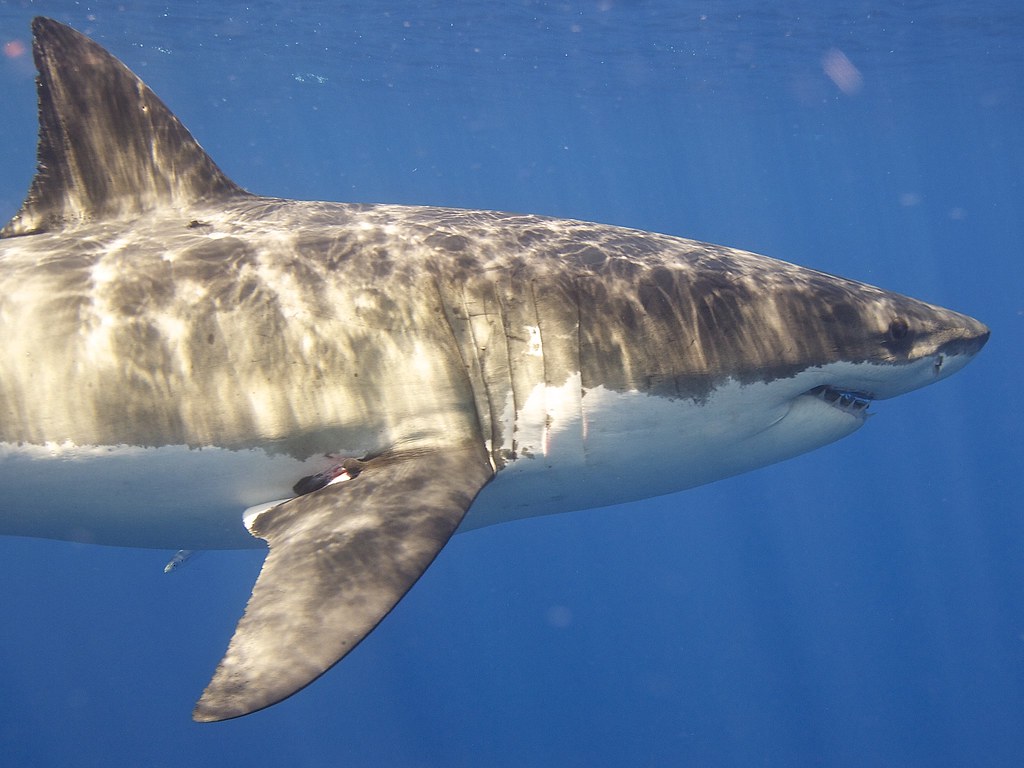 The Great White Shark (Carcharodon carcharias), often called the king of the ocean, is undeniably one of the most dangerous fish in the World.
With its powerful jaws, rows of razor-sharp teeth, and impressive size, this apex predator instills fear in the hearts of many. 
Growing up to 20 feet long and weighing over 5,000 pounds, the Great White Shark is a force to be reckoned with. 
Known for its incredible speed and agility, it can reach up to 35 miles per hour, making it a formidable predator.
Its ability to breach the water's surface while hunting adds to its awe-inspiring nature.
Despite its reputation, the Great White Shark rarely targets humans as prey. However, when they do, the results are often devastating. 
There have been numerous reports of attacks, some of which have been fatal.
The power and force behind a Great White Shark's bite can easily sever limbs or cause severe injuries.
Their large size, strength, and predatory instincts make them apex predator and earn them a place among the king of terror! 
They command respect and remind us of the immense power of nature.
However, it is essential to remember that human encounters with these magnificent creatures are rare and often a result of mistaken identity.
While the Great White Shark can be a threat to humans, it plays a vital role in maintaining the balance of the marine ecosystem.
As apex predators, they regulate smaller fish populations, ensuring the ocean's health.
Understanding and appreciating these majestic creatures while respecting their natural habitat is crucial.
8. Candiru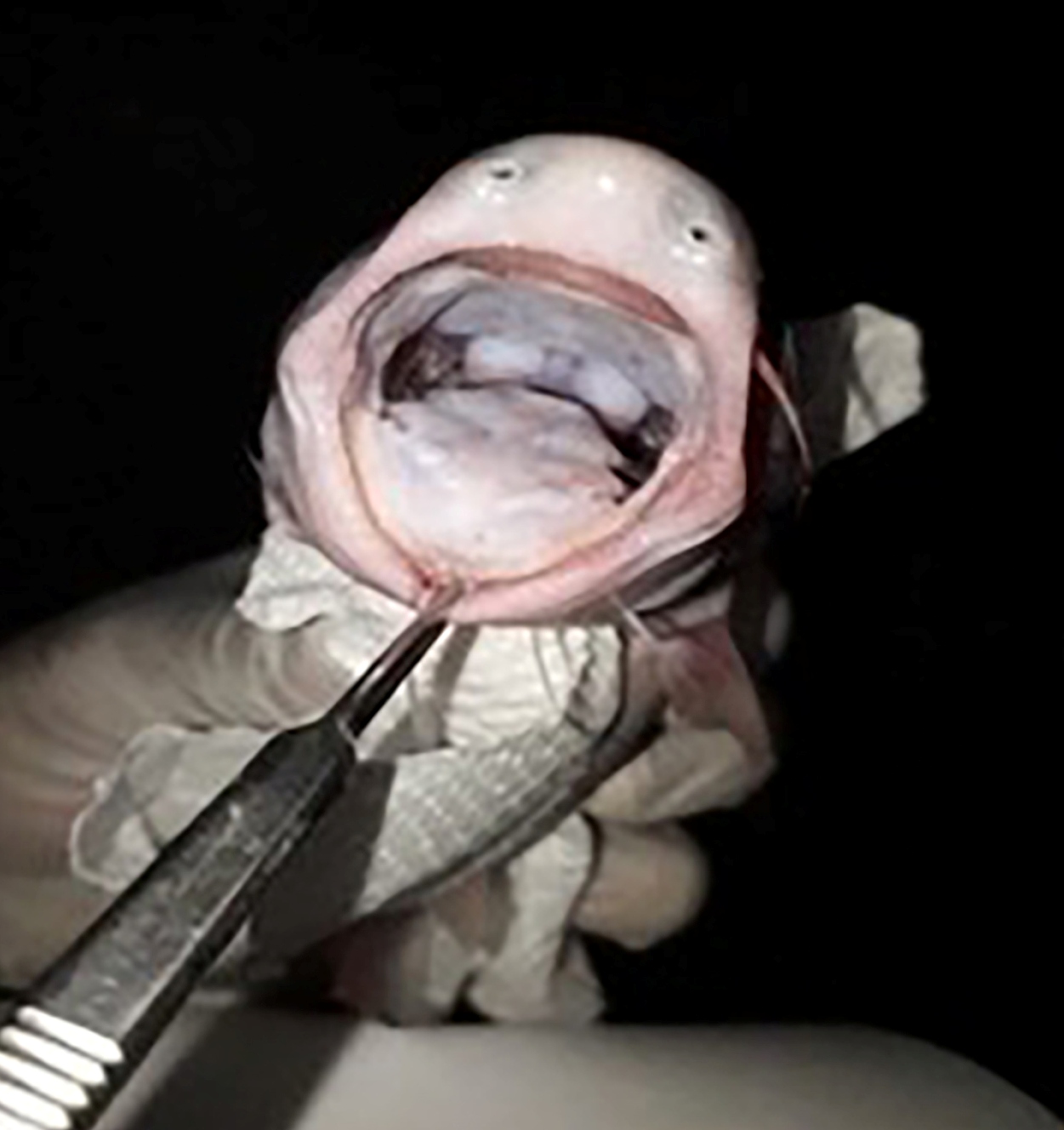 One of the most dangerous fish in the World, the candiru (Vandellia cirrhosa), is a tiny but deadly creature.
Found in the rivers of South America, this parasitic catfish is infamous for its horrifying feeding habits.
It has been known to swim up human urethras, causing excruciating pain and potentially life-threatening complications. 
The candiru is often called the "vampire fish" due to its blood-sucking tendencies.
Despite its small size, this fish is feared by locals and adventurers alike, making it a formidable member of the deadly fish you must beware of.
9. Red Lionfish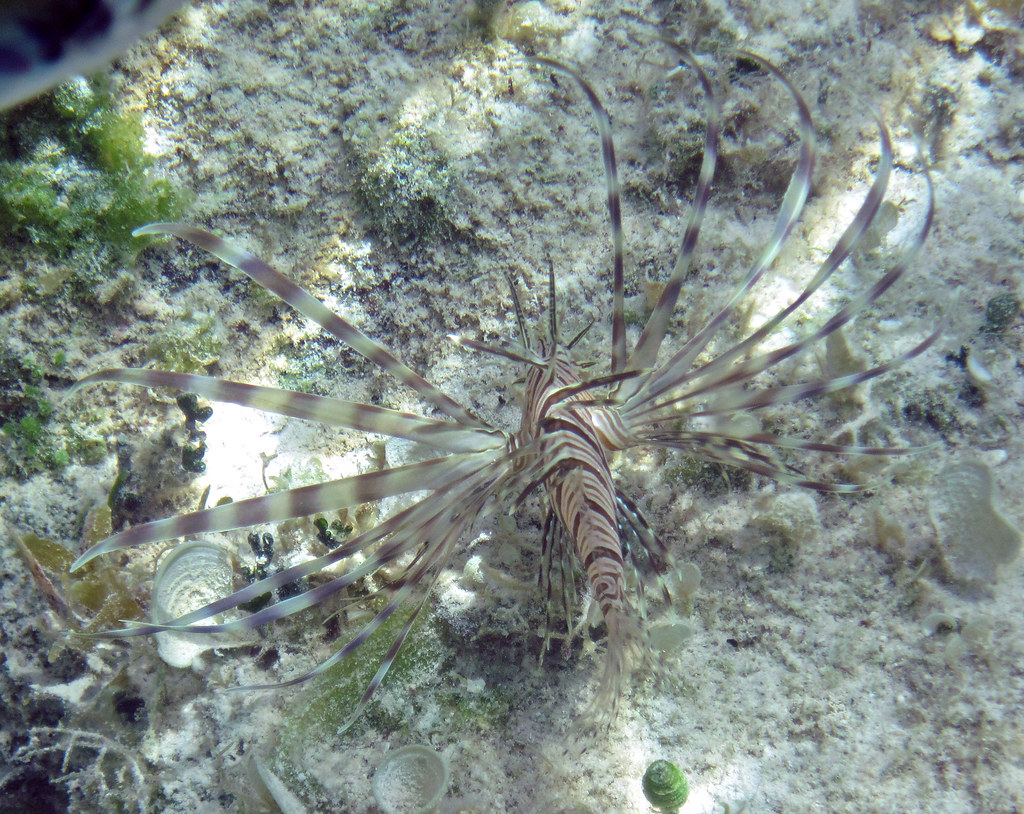 Red Lionfish (Pterois volitans) is one of the World's most beautiful and deadly fish.
Its vibrant colors and flowing fins make it a popular aquarium species, but it's also considered one of the venomous fishes. 
With venomous spines on its dorsal, pelvic, and anal fins, a sting from a Red Lionfish can cause extreme pain, paralysis, and even death in humans.
Its hunting techniques and rapid movement also make it a formidable predator in the ocean.
While stunning to look at, the Red Lionfish is certainly a fish to be considered.
10. Puffer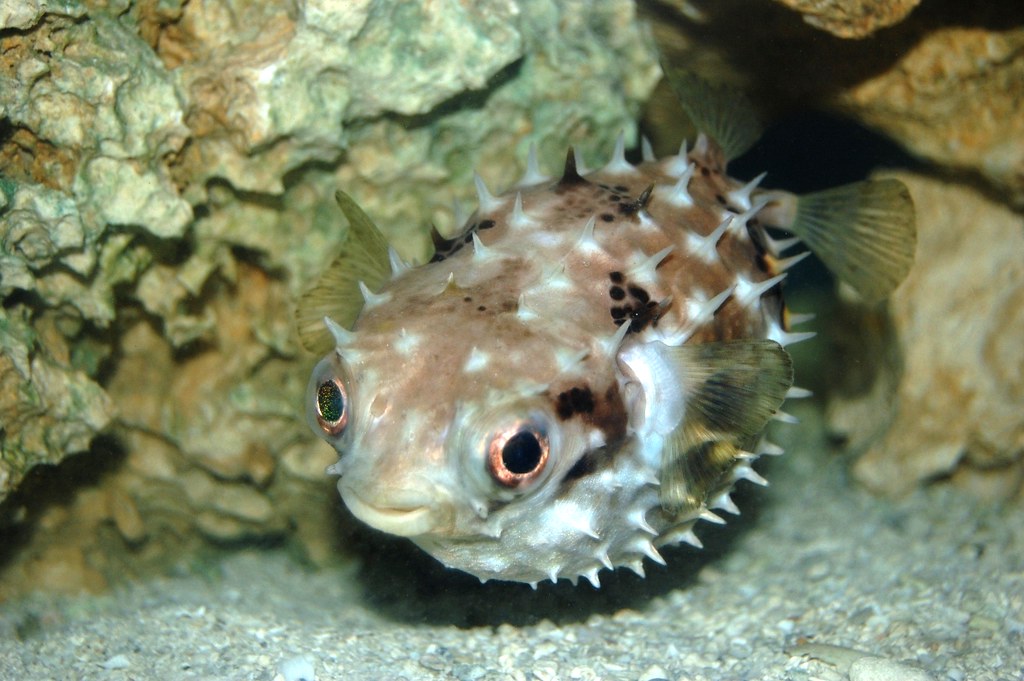 Puffers (Tetraodontidae) are often known for their cute, balloon-like appearance and adorable swimming patterns.
However, do not let their appearance fool you. These fish are some of the most dangerous fish in the World.
Puffers are notorious for containing tetrodotoxin, a deadly poison that can be fatal to humans if ingested. 
The toxin is contained within the puffer's skin, liver, and ovaries and can cause paralysis and death within hours of ingestion.
While some cultures enjoy eating pufferfish, it is not a dish to be taken lightly.
In fact, in Japan, chefs must undergo a rigorous training program to become licensed to prepare pufferfish for consumption.
 Despite this, there have been cases of fatalities due to consuming improperly prepared pufferfish.
While not aggressive towards humans, puffers will puff up and release toxins when threatened.
Therefore, it is essential to handle these fish with extreme caution. Despite their small size and seemingly harmless demeanor, puffers remain one of the most lethal fish in the World.
Conclusion
As explored in this post, the World's waters are home to some truly deadly creatures.
From the electric eel's shocking power to the Stonefish's stealthy venom, the most dangerous fish in the World come in many shapes and sizes.
Whether you're a seasoned angler or just a casual observer, it's important to be aware of these dangerous species and take precautions when necessary.
So stay safe out there, and always respect the power of the World's deadliest fish.